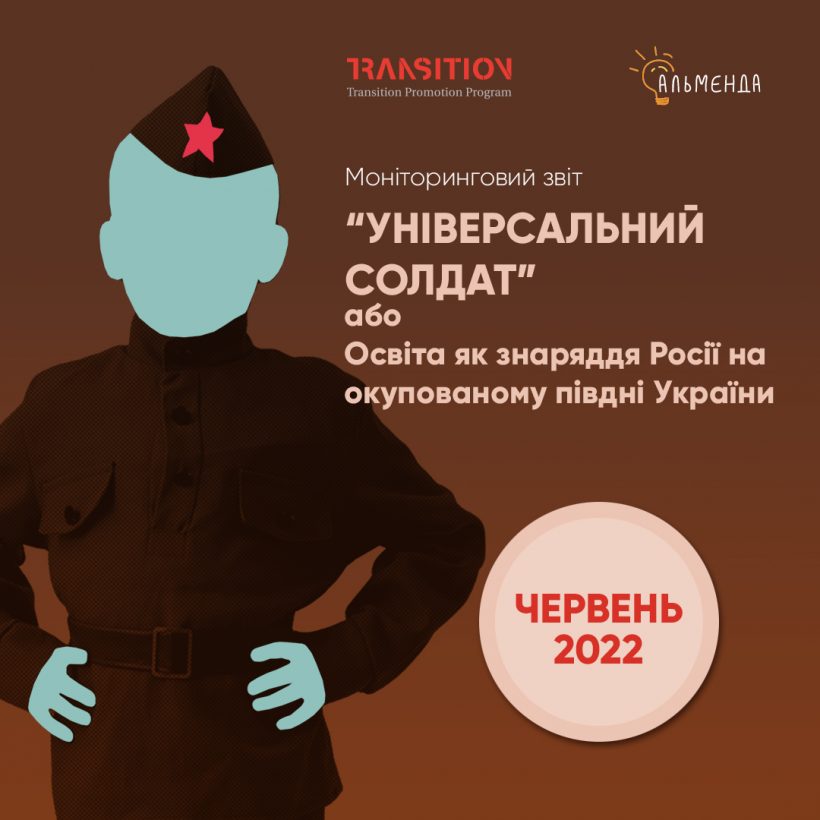 Monitoring report "Universal Soldier" (June 2022)
In the occupied territories, the Russian Federation continues to use education to destroy Ukrainian identity, militarize the youth, and justify military actions on the territory of Ukraine.
In June 2022, a number of events aimed at forming Russian identity among young people took place in occupied Crimea, school education is actively used to promote the idea of a "Russian world", and the militarization of the youth of the occupied Crimea does not stop.
In the occupied territories of the Kherson and Zaporizhzhia regions, the Russian authorities are trying to implement the "Crimean scenario" of imposing Russian identity. They remove Ukrainian textbooks and books from schools and libraries, and given instead Russian books with a "politically correct" interpretation of history. They force the administration and teachers of educational institutions to switch to Russian standards, using various methods, including intimidation and threats. The occupation authorities appoint loyal people to the senior positions and issue Russian-style documents to students of schools and institutions of higher education.
More details about what is happening in the occupied Crimea and the Kherson and Zaporozhye regions in the report at the link.
The monitoring was prepared by the Center of Civic Education "Almenda" within the framework of the project "Chronicles of the Ruined Childhood". The project is implemented with the financial support of the Ministry of Foreign Affairs of the Czech Republic as part of the Transition Promotion Program. The views expressed in this material are those of the authors and do not reflect the official position of the Ministry of Foreign Affairs of the Czech Republic.